This is the sixtieth entry of Barney's Blog, written by How I Met Your Mother main character Barney Stinson. It was retrieved from the CBS archive here.
This entry is in response to the episode I'm Not That Guy.
Ted Mosby, Sex Architect
Monday, October 29, 2007
As many of you know, I have been hard at work (pun intended) on my highly anticipated adult film script, "Ted Mosby, Sex Architect." For the better part of a week now, I've been furiously banging out the following body of work (again, pun intended). I've completed both the opening scene as well as the climax (heh), and Act Two still needs some fleshing out (I'm on fire!), but once I figure out how to work my way to the end—the central dilemma in any adult film—I'm confident that I've got a magnum opus on my hands (…guilty).
Naturally, I couldn't complete this without my beloved blog readership, so I'm calling for suggestions or sample artwork for the DVD box of "Ted Mosby, Sex Architect."
NOTE: They must be PG; no graphic images allowed! Kids might watch this thing.
Barneystinson@yahoo.com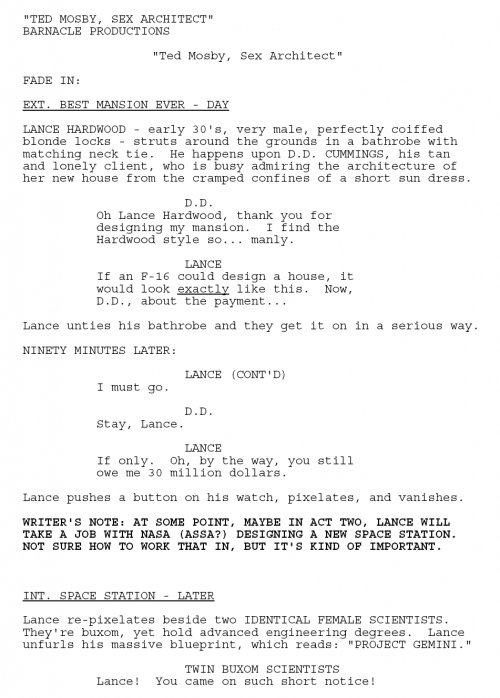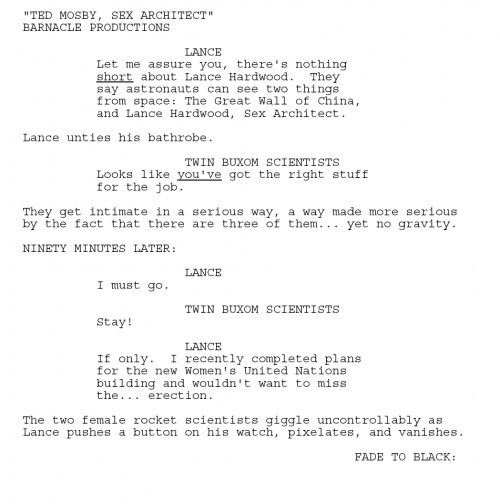 Notes and Trivia