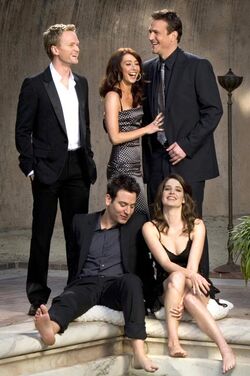 The How I Met Your Mother Wiki is a site dedicated to the popular Television CBS sitcom How I Met Your Mother. It is a non-profit, community-run site, dependent on the contributions made by volunteers to stay active. Anyone can make contributions to the site, by adding new articles or editing existing articles.
See the Policy category for a list of the different guidelines and policies used on the How I Met Your Mother Wiki.
If you'd like to know more about the Wiki, including ways you can help contribute, visit the Community Portal.
Offsite