Wiki Targeted (Entertainment)
Play Sound
Penny and Luke Mosby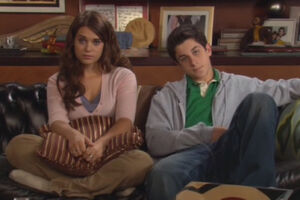 Portrayed by:
Penny:
Lyndsy Fonseca
(Penny), Georgina Bays (Infant Penny)
[1]
, Kerrigan Milker (2020 Penny), Katie Silverman (2021. Penny)
Luke:
David Henrie
(Luke), Dexter Cross (2021. Luke)
First appearance:
Last appearance:
Full name:
Penny Mosby
Luke Mosby
Also Known As:
"Kids", Ted's kids
Born:
2015 (Penny), 2017 (Luke)
Residence:
Gallery of Penny and Luke Mosby images (0)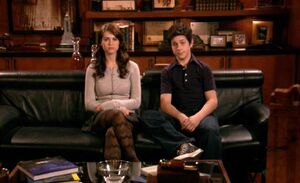 Penny and Luke Mosby are the children of Ted Mosby and Tracy McConnell.
The premise for How I Met Your Mother is that Future Ted is telling his two children the story of how he met their mother, revealing more of the story in each episode. The son and daughter appear to be in their early to mid-teens in the year 2030, which is when Ted sits the kids down to tell them the story.
Their names remained unknown throughout most of the series, however it has been shown Ted wanted to name them Luke and Leia, after the two Star Wars characters. (Milk and Landmarks) Their names were revealed in the episode Unpause. Penny is played by Lyndsy Fonseca, and Luke is played by David Henrie.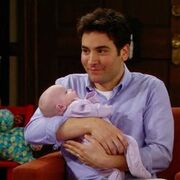 Throughout the episodes, the kids are wearing the same clothes and sitting on the same sofa, except on the pilot episode, suggesting that perhaps Future Ted's story is not taking that long to tell. As many television productions do not know if their show will be picked up by the network upon filming the pilot (pilot episodes are the decider), things like costuming and sets often change from filming pilot episode to filming the rest of the series, as there is usually a gap of 6-12 months between when a pilot is shot and when primary filming of a season begins. Many of their reaction scenes are the same scene repeated.
They have little dialogue throughout the series, most likely because of the aging of actors Lyndsy Fonseca and David Henrie.
As shown in Trilogy Time​ and Last Forever - Part One, Penny was born in 2015, which makes her age about 15. She is older than Luke, who was born in 2017, making him 13 years old.  
In Lobster Crawl, it is shown that Marshall and Lily took Penny to see Santa Claus, as payback for Ted taking Marvin to see Santa for the first time.
In Unpause, in 2017, Ted, Tracy and Penny are on a vacation in Farhampton, staying in the Farhampton Inn, when the Mother goes into labor with Luke. They leave for the hospital after 2 AM.
In Rally, they are seen in a flash-forward to 2022, running into their parents' bedroom.
In Last Forever - Part Two, Ted finally finishes telling the kids the story of how he met their mother. Penny figures out that the reason Ted told them that story was so they could understand how much Ted also loved their Aunt Robin. Both Penny and Luke give him their blessing and encourage Ted to ask Robin out again
Family
Notes and Trivia
As of Season 8, 117 out of 184 episodes begin with the word "kids" being said by the narrator (including Robin's narration from

Symphony of Illumination

).
On February 17, 2012, David Henrie said in an interview with the Insider that he and Lyndsy Fonseca had already filmed the series finale and additionally says, when questioned on it, that "fans would really appreciate the ending"[2]. 8 months later, On October 19, 2012, Lyndsy Fonseca said in an interview with The Huffington Post, in response to the question "Do you have any hunches on who the mother is?", she says "there was a time when we were told who it was and to never give the information out"[3].
David Henrie looks like Josh Radnor on the show and Lyndsy Fonseca looks like Cristin Miliotti on the show.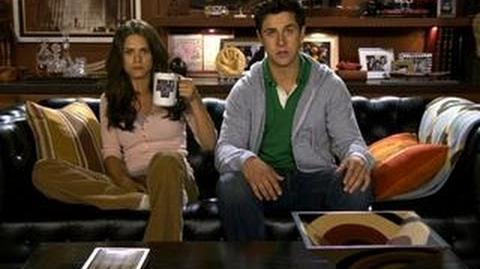 At the 2013 San Diego Comic Con a video called Ted's Kids Like You've Never Seen Them was released to audience attending the How I Met Your Mother panel (and later the CBS website). This video shows the kids (Lyndsy Fonseca and David Henrie) grown up in 2038, eight years since Ted first started talking to the kids about how he met their mother in Pilot. The kids are shown to be furious at Ted for being stuck sitting on the couch for eight years and for getting off topic on the story. It should be noted that this clip is not canon.
At the beginning of season 2's premiere (Where Were We?), Penny complained that it felt like Future Ted had been telling the story for a year up to that point.  However, given that the average length of each episode (without commercials) is approximately 22 minutes, if Future Ted was telling the whole story to them for as long as all the episodes, he would have spent more than just three days and four hours.
Georgina Bays (who plays infant Penny Mosby) is the daughter of co-creator Carter Bays and his wife Denise Cox Bays.
The name "Penny" may be a reference to Ted and The Mother's love for coins or the "Lucky Penny" episode.
The name "Luke" is a reference to how much Ted loves the iconic "Star Wars" trilogy and one of its main character, Luke Skywalker.
The series finale shows that Ted and Tracy had to postpone their wedding because Tracy discovered that she was pregnant with Penny. 
Contrary to what fans initially believed, the series finale shows that both Mosby children were born before their parents got married.
Throughout the entire series, Penny was referred to by name three times, however Luke was only mentioned by name once.
Penny's birth can be placed in or after September 2015. Tracy mentions in the series finale that she and Ted can't get married in September, because she wants to fit into her dress. This means Tracy will be close to, if not, nine months pregnant, placing Penny's birth between September and December of 2015.
The scene in the finale where Ted's kids who encourage him to go after Aunt Robin following their mother's death was filmed back in Season 2.
In How I Met Your Mother Ninth Season Promo in 2038, Penny would be 23 and Luke would be 21 if Older Ted told the story for eight years.
Luke Mosby is supposedly named for Star Wars character, Luke Skywalker. Luke was also born the same year Star Wars Episode VIII: The Last Jedi was released.
References