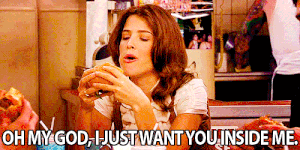 To celebrate (or mourn) the finale of How I Met Your Mother this Monday, March 31, we have prepared the ultimate How I Met Your Mother themed party menu.
A few pro (or should we say...bro) tips:
Play none other than Robin Sparkles during your party
Suit UP
Have blue be the main color theme to represent the blue horn
Don't fight over the food- remember Article 62, a bro that calls "dibs" first, has dibs.
Enjoy!
Serve up some Pineapple Soy-glazed Chicken Wings to your guests because chicken wings are a McLaren's Bar regular (Ted orders them in The Perfect Cocktail). Pineapples are also a big part of How I Met Your Mother (we are, of course, referring to The Pineapple Incident). Hide a pineapple or two around your party, just for fun.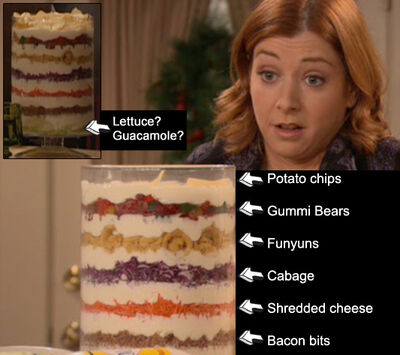 This mayo-tastic recipes is courtesy of Mrs. Eriksen. Lily tries to recreate the mayonnaise goodness in Belly Full of Turkey, so make it yourself! (Or, to be on the safe side, make this 7 Layer Mexican Dip instead). Remember- 16 cups of mayonnaise, not 6!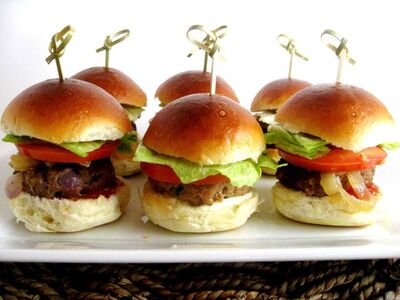 The Best Burger in New York is found in a small burger place that Marshall discovered when he moved to New York. Make your very own "best burger sliders". Don't forget to invite Regis Philbin to try them out!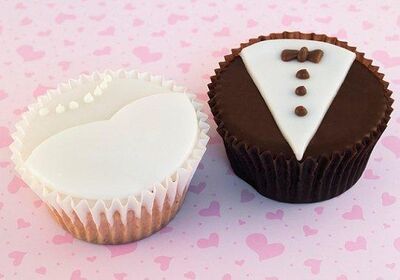 The finale will be a wedding, after all! Decorate these moist chocolate cupcakes with wedding themed icing, a blue horn, or write "HIMYM" on them- whatever your heart desires.
Remember: Bros don't share cupcakes, so make sure to make enough.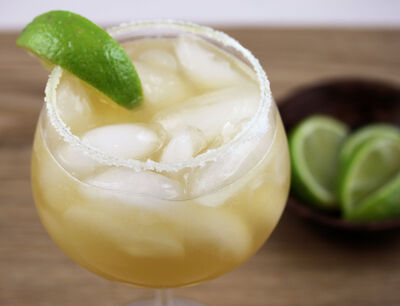 You didn't think we would create a party menu that didn't feature BEER did you? Of course not. Beer is the prominent food/drink item in How I Met Your Mother. The gang is seen drinking beer in nearly every episode at McLaren's Bar.
Or, you know, you could serve up a cup of our tears because you know we will be crying when the series officially ends (only half kidding).
Do you have any brilliant How I Met Your Mother themed food or drink recipes? Share them in the comments below!
---
---
Community content is available under
CC-BY-SA
unless otherwise noted.